PHARMACEUTICAL INDUSTRIES AND LABORATORIES, METAL DETECTORS AND SEPARATORS
For pills, coated tablets, capsules, tablets, pills, tablets, lozenges and granules.
It is particularly suitable for high speeds and frequent production changes. Fast decontamination of all parts in contact with the product, without any tools in just a few manipulations. Available without chassis in combination with dust extraction systems.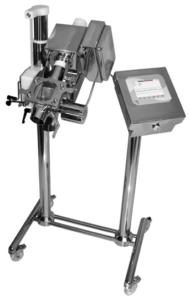 PHARMATRON-07-HQ
Protect your products, fine detection of stainless steels!