X-Ray Inspection – Bakery
&

Pastry

In products such as breads, baguettes, loaves, croissants, pain au chocolat, raisin bread, chocolatine, pies, tarts, eclairs, etc…
ELCOWA s.a. represents the brand EAGLE PI in France, Belgium and Morocco.

Our X-ray technology devices provide exceptional sensitivity in detecting physical contaminants, regardless of their size, shape or location within your products such as breads, baguettes, loaves, croissants, chocolate, raisin, chocolatine, pies, tarts, eclairs, etc…
Foreign bodies most commonly encountered:
● Chips and broken glass, including in glass containers
● Metal fragments including in steel, aluminium or aluminised film containers
● Stones / pebbles
● High-density plastics
● Rubber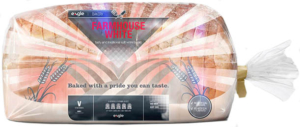 Aluminised packaging and metallised films, as well as variations in product temperature and moisture content, do not affect the sensitivity of foreign body detection.
EAGLE PI inspection systems not only guarantee the food safety of your products, but also have a wide range of inspection functions, such as checking for missing, damaged or misshapen items, enabling manufacturers to guarantee the highest levels of customer satisfaction.
Complementary controls:
● Mass measurement
● Seal inspection
● Counting
Products concerned:
● Unwrapped
● Large rigid containers, made of glass, metal or ceramics
● Plastic containers
● Cases / Boxes / crates
● Bags / Sachets
● Trays
● Tubes
The optional discrimination system (MDX) is particularly useful for the inspection of foods with large variations in density.
Investing in one of our X-ray equipment is the guaranteed protection of your products, equipment, customers, consumers and ensure compliance with Hazard Analysis and Critical Control Points (HACCP).
Système Pack 430 Pro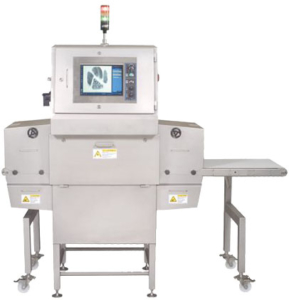 Technologie MDX (Material Discrimination X-ray)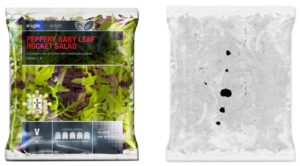 On-line foreign body detection, protection of your installations and customer satisfaction