SINGLE-SIDED DUST COLLECTORS
Discover our range of ionizing dedusting systems
During the manufacturing process, particles of various sizes such as dust, hair, shavings, glass shards, plastics etc. can slip onto your 2D products and thus cause real incidents: in terms of process, health risk, financial risk, etc.
ELCOWA designs, develops and manufactures custom-made dust collectors or ionizing web cleaners for the removal of dust from flat surfaces such as paper, plastic film, cardboard etc.
The dust collectors combine :
Ionizing elements: neutralization of electrostatic charges.
A mechanical force: separation of particles from the support (scrapers, brushes, blowing tubes)
Suction through a filtered suction system: removal of particles
Dedust one side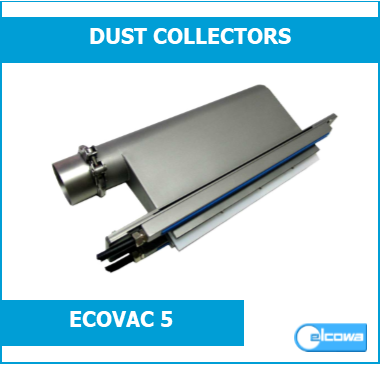 The ECOVAC 5 deduster eis designed to remove particles smaller than 4 mm (hair dust etc.)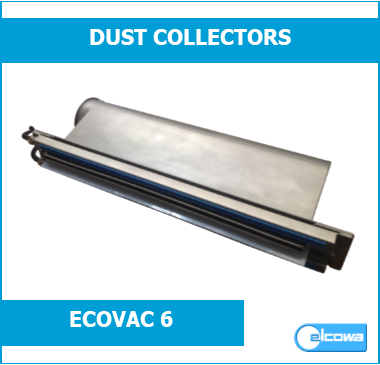 The ECOVAC 6 deduster is designed to remove foreign bodies up to 7mm (glass shards, plastic)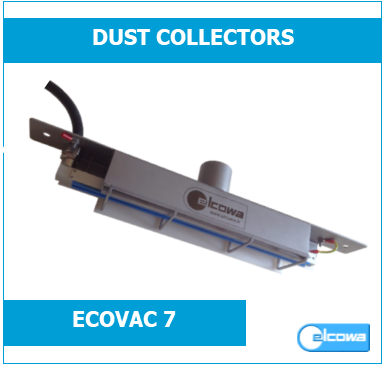 The ECOVAC 7 deduster has several suction systems and is perfectly adapted to large widths.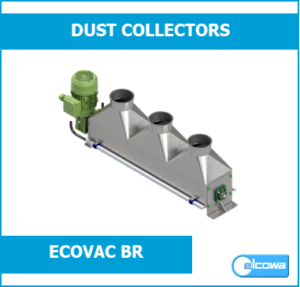 The Ecovac BR (Rotating Brush) allows antistatic dusting of strips, plates (wood, paper, plastic).
If you don't find your problem, don't hesitate to contact us. We realize your custom-made projects.